SAF

is to heavy industry what

Android

is to mobile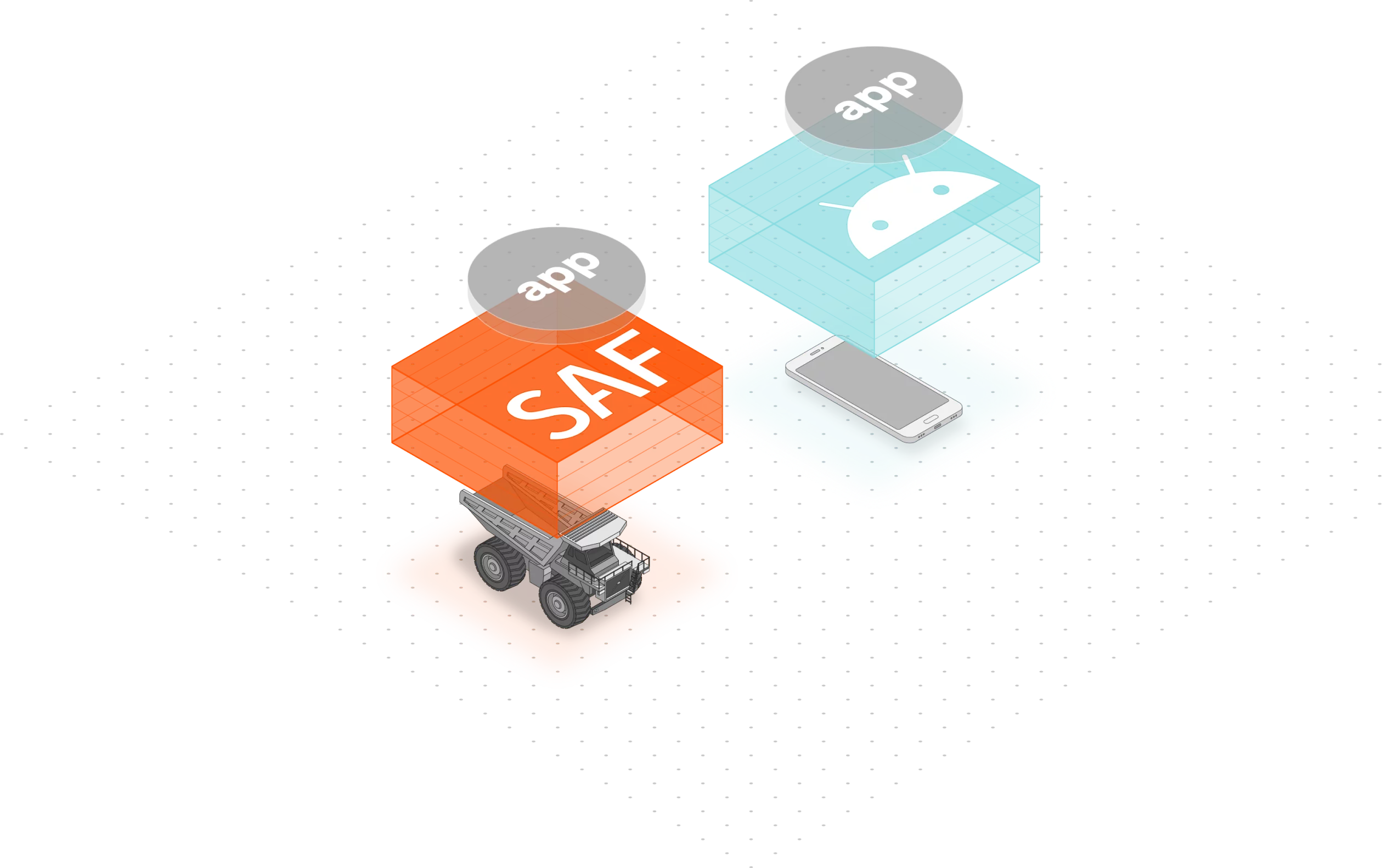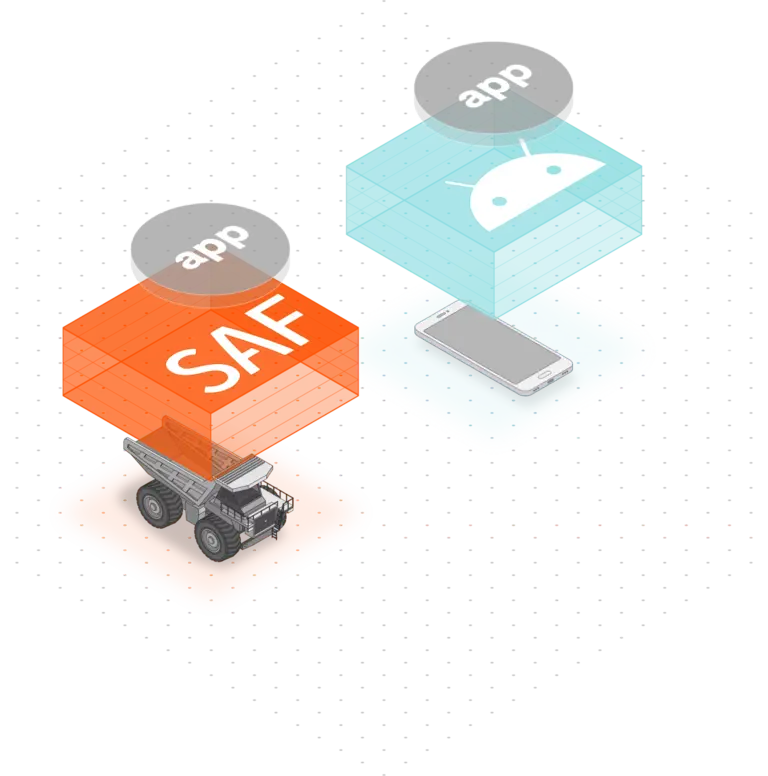 Heavy industry companies recognize autonomous technology's potential, but face significant barriers to entry in the form of limited time, few resources, and a lack of in-house expertise to build these solutions. That's why we created the SafeAI Autonomous Framework (SAF), the first operating system purpose-built for autonomous heavy equipment.

By providing developers access to SafeAI's certified and production-ready infrastructure, SAF allows companies to fast track their autonomous development and deployment, and experience the benefits of autonomy faster than ever and at a lower barrier to entry.
How SAF works
SAF is a highly portable and reliable operating system that provides ease of use and functionality in developing and deploying autonomous applications in embedded and real-time environments while supporting all safety-critical applications. Here's how:
SAF wraps all underlying operating software and commands into a developer-friendly API that provides a smooth, real-time interactive experience between a company's existing resources and SafeAI's drivers.
Developers are able to manage and synchronize data using inter-task and inter-process communications, improving overall performance. By isolating its OS and DDS libraries, SAF runs independently of any particular OS or software, preventing potential for "vendor lock". While highly capable as a standalone framework, SAF also connects seamlessly with ROS2's well-established software libraries and logging capabilities.
SAF has been developed entirely in accordance with the coding standards set by both MISRA (C:2012 and C++:2008) and AUTOSAR, and has been certified to meet the road vehicle functional safety requirements set in ISO 26262. By building off of SAF's established framework, developers' programs and applications will meet all of these standards as well.
Next
the benefits
How can your company benefit from SAF?
Since SAF is use case agnostic, companies across heavy industry can build off of this framework, and create customized applications to suit their specific needs and use cases.
Faster and easier deployment
By providing developers access to SafeAI's certified and production-ready infrastructure, SAF can alleviate the barriers most companies face and save companies valuable time — around 4 years — by greatly accelerating your development progress for smart applications for heavy industry.
Lower development costs
SAF provides developers with a ready-built software framework to build from, enabling more companies than ever to roll out their own autonomous applications while also saving millions of dollars in development costs.
Highest safety standards
SAF has been built to comply with the coding standards set by the Motor Industry Software Reliability Association (MISRA) and the Automotive Open System Architecture (AUTOSAR).